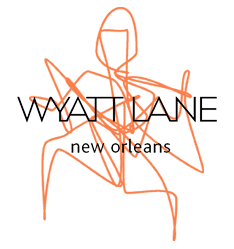 Small Company, Big Work
WYATT | LANE is a New Orleans web design and development company. We've been providing high-quality websites for a small but diverse group of clients since 2002. Also, WYATT | LANE copywriting has appeared in advertising campaigns, brochures and catalogs, and on product packaging and multiple WYATT | LANE web design and development projects. Our clients range from private individuals to mid-sized businesses, from non-profit associations to electric utility companies. We pride ourselves on applying a high level of attentiveness, creativity and service to every project we undertake. To date, all work is performed in-house; we do not outsource.
In the wake of 2005's hurricane Katrina, the Loyola University Small Business Development Center, in conjunction with The Louisiana Small Business Development Center (LSBDC), pegged us to work with locally-owned, independent New Orleans small enterprises – many of which had lost their brick and mortar businesses – to [re]start, grow and succeed.
WYATT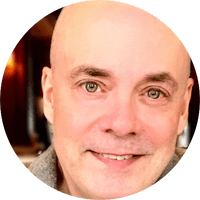 Scott Wyatt began building websites in the 1990s and he got his professional start in 2000 as the Web Business Manager for Semaphore, Inc., a full-service South Carolina advertising and marketing firm focusing on not-for-profit organizations – from rural electric cooperatives to economic development associations to arts and humanities clients.
Semaphore continued to retain his services for a decade until their closing in December 2013. He currently manages two South Carolina electric cooperative websites, along with several smaller clients in a variety of industries including a national professional association. Scott holds a Bachelor of Science degree from the University of Texas College of Communications, Austin, TX.
LANE
After a long stint at Grey Advertising in New York City, Bruce Lane began a new career in non-profit programming and event management, serving as both the Literary Arts Director for the state of South Carolina – a partnership between the SC Arts Commission, SC Humanities Council, and SC State Library – and as Director of the South Carolina Book Festival. At that time, the fledgling two-year-old festival was a small event taking place during one weekend annually; between 1999 and 2003, Lane turned the festival into one of the top book festivals in the country, featuring 100+ nationally known authors each year, with attendance to four days of events topping 10,000.
Lane serves as editor and copywriter and handles many aspects of website management and development. He is particularly adept at creating "big picture" project plans and paying attention to even the most minute details. In addition to working on facets of all Wyatt Lane project, he has also created hundreds of product and fragrance descriptions for packaging and marketing for Seda France Home Fragrances and manages their website and marketing on a daily basis as well as its continued growth. Bruce earned his Bachelors degree in Media Arts from the University of South Carolina.